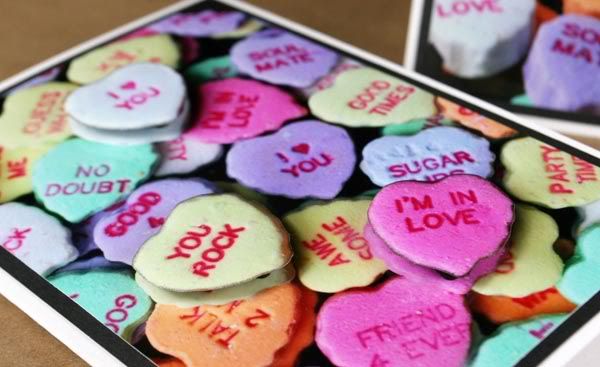 A couple photo prints converted into Valentine's Day cards seemed like a cute idea, so why not?
First I snapped a couple pictures of the Conversation Heart Candy that we all know and enjoy seeing this time of year, then laid them out on black cardstock near a window with natural light and took a few pictures of them. I printed 2 each of the prints I wanted to make cards from, because I needed 2 prints of the same picture (one for the background and one for cutting up).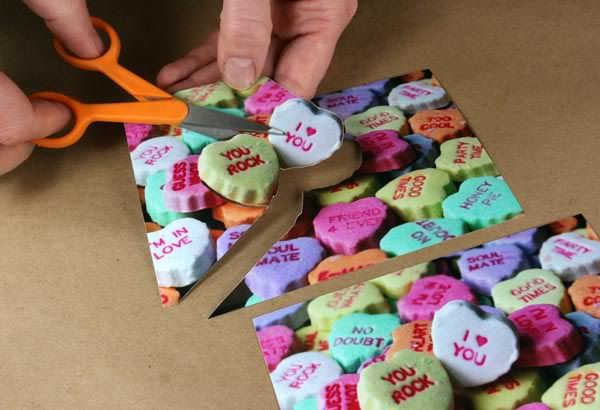 I picked out a couple hearts in the print to cut around and started trimming out.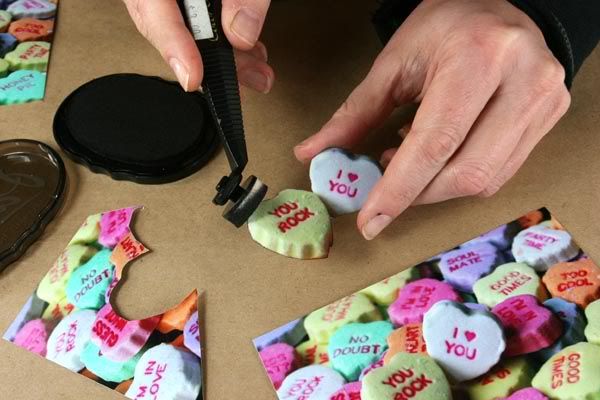 Then a little black ink on the cut edges really helps hide trimming imperfections.
Then a couple foam squares are needed for attaching the trimmed out heart directly on top of the same hearts on the background photo. So these hearts will pop up a bit after being attached.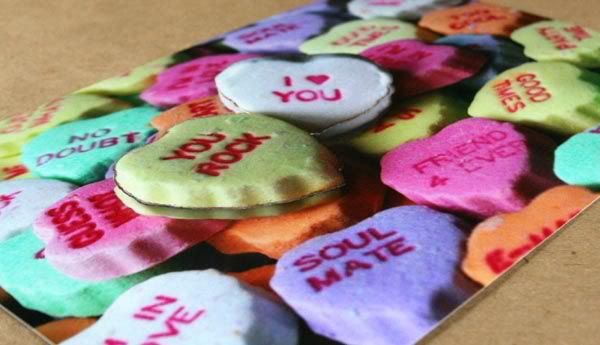 Then I matted the photo and attached onto my card, of course stamping on the inside of the card with one of Club Scraps
Love Blooms UMs
.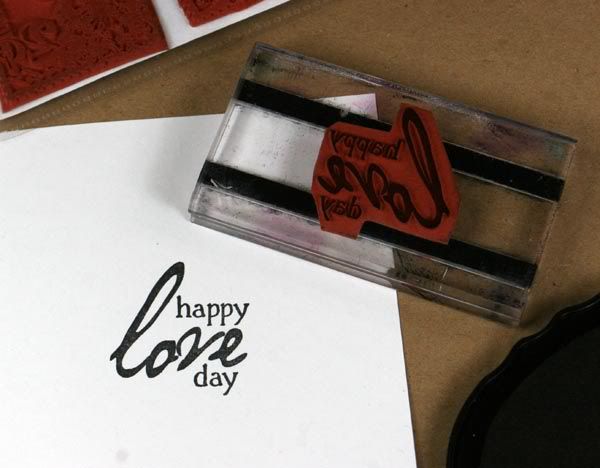 While I was at it, what not do another? For the next card I used a different print and trimmed out 3 hearts.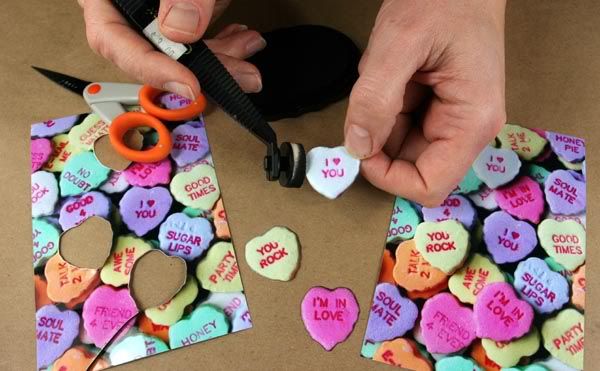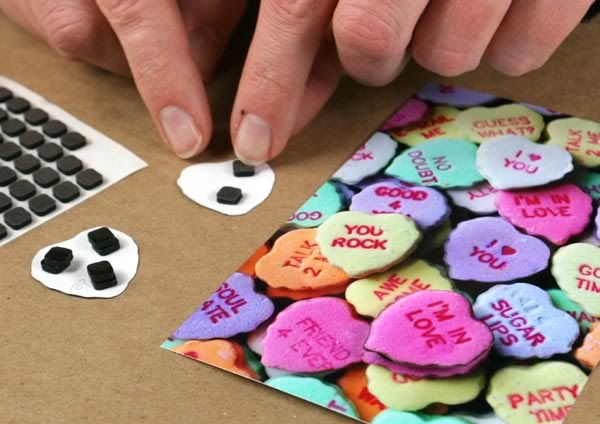 Here they are finished. Cute Valentine cards I think.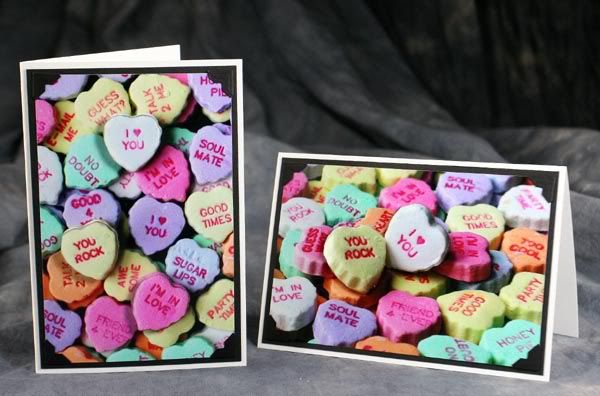 Just kind of a fun way to use your photography (and a little rubber stamping on the inside) in Valentine's Day card making. However, just looking at them makes my sweet tooth act up. Off to the candy jar (were I put all the candies after photoing them, they served two purposes here).
Thanks for looking,
Kay