What a thrill it is to be part of
Operation Write Home's
Blog Hop today, I enjoyed the Memorial Day Blog Hop and didn't want to miss this one.
I've always liked the look of a cheery red front door at holiday time, so I created a card with just that look.
I enjoyed making this gift tag using the
Interior Design CST Grand Entrance
Wood Mounted stamp. I've always enjoyed this stamp and was glad to work it into my winter/holiday card making blog here.
Of course there was some assembly required. Thinking a sketch wouldn't really be that helpful in this case, so I took a couple pics during the process. Hoping you don't mind seeing my messy work surface in the next couple pics. I stamped the door image twice onto white cardstock and once onto red.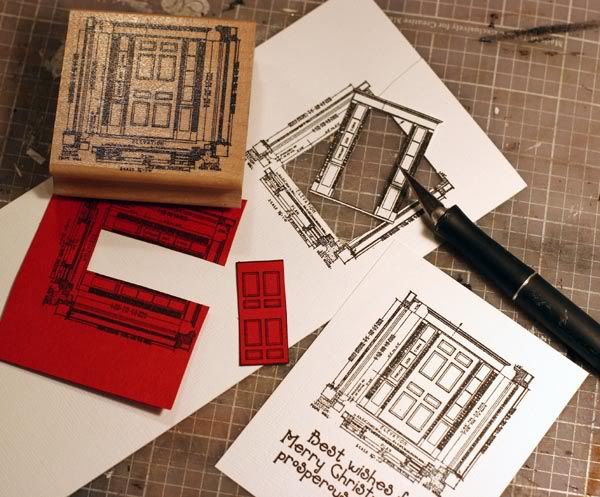 After cutting out the red door, and the white area surrounding the door, I was ready to assemble.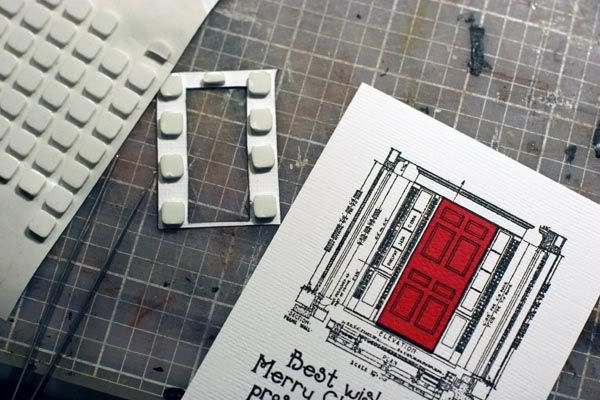 Here is my dimensional holiday door.
I embellished the door with a Jesse James Dress It Up Holiday Collection mini cookie cutter and Glossy Accents. I think it looks pretty Christmassy.
Thank for looking and hoping this blog hop is getting you thinking about the holiday season as much as I am (yes, already).
Kay Williamson
Club Scrap, Inc.